HCP Associates Honors Founder R. Pat Hill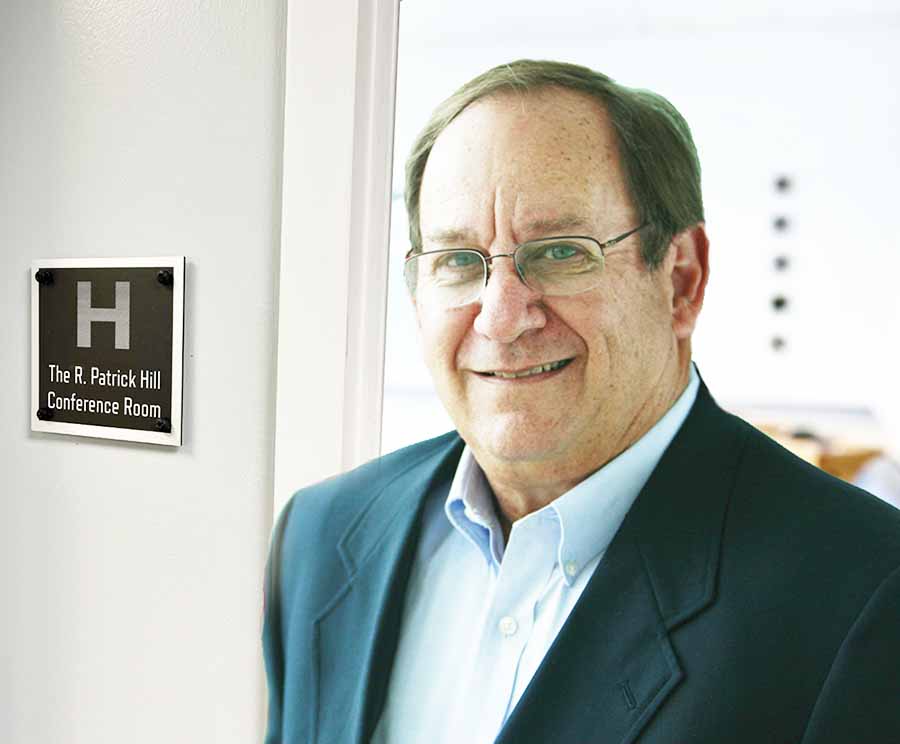 TAMPA, Fla. (November 16, 2022)— Although HCP Associates Founder R. Patrick Hill spends most of his time in the Carolinas after retirement, the team gets to see him on special occasions when he visits his hometown of Tampa. Recently, Pat flew down to visit the HCP team to accompany them to the Tampa Chamber Small Business of the Year Award Event for which HCP Associates was a Finalist for 2022.
Little to Pat's knowledge, the HCP Team surprised him by unveiling The R. Patrick Hill Conference Room in honor of his distinguished career and commitment to community advancement during a brief dedication ceremony on Tuesday, November 7 at 11:00 a.m. HCP Leadership dedicated this highly utilized space at HCP's Corporate Headquarters in Port Tampa Bay's Joseph Garcia International Center in The Channelside Arts District. The placard symbolizes HCP Associates' continued commitment to honoring Hill's legacy as a groundbreaking and inspirational leader.
When Acting Managing Partners Sean Coniglio and Eric Polins asked Pat to say a few words, he only commented, "I am speechless." And for those so many people that know Pat, that says something about how much he loved the dedication.
"Every time we go into the R. Patrick Hill Conference Room, we tap the placard for good luck, and it reminds us of humble beginnings and gives us confidence and positive energy to tackle another challenging objective," Polins said.
"On behalf of all of us at HCP Associates, we thank you Pat for your guidance, passion, patience, and support after all these years. You are the best!," Coniglio added.