HCP Associates Adds New Advanced Marketing Intern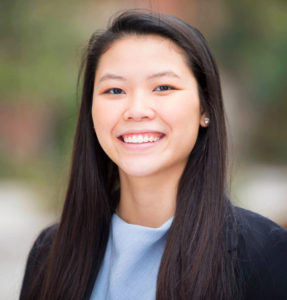 TAMPA, Fla. (November 10, 2020) – HCP Associates continues to recruit talented graduates from the best universities in the state. Olivia Clark graduated from the University of Florida and was part of the graduating class affected by COVID-19, who missed out on graduation and summer internships, yet continued to seek opportunities.
Before joining HCP, Clark took part in a virtual internship with Universal McCann Worldwide, a global media and advertising agency. This experience gave her the chance to network with leading industry professionals while gaining knowledge on all things media. Still looking to learn, she then participated in a two-week advertising competition as an Account Lead where Disney Music Group was the client. Throughout college, Clark stayed busy and served as her resident hall's marketing director, a social media intern, and an advertising intern.
"We are thrilled to add another Gator Grad to the team. The advanced internship at HCP grants recent grads like Olivia a taste of the working world before fully integrating into the marketing and communications industry. This opportunity gives candidates on-the-job experience while figuring out their desired career paths," said Eric Polins, a managing partner of HCP.
As HCP's Advanced Marketing Intern, Clark will be helping with research, social media, project management, and other various communication activities.
"I like to keep busy. I don't do well with being idle. I like to be constantly learning, whether that be reading up on the industry, reaching out to people for informational interviews, or hands-on experience – which is always ideal," said Clark.
Clark graduated from the University of Florida Summa Cum Laude in May 2020 with a B.S. in Advertising and a Concentration in Psychology.