Heather McHugh – Manager of Client Services/Ironwoman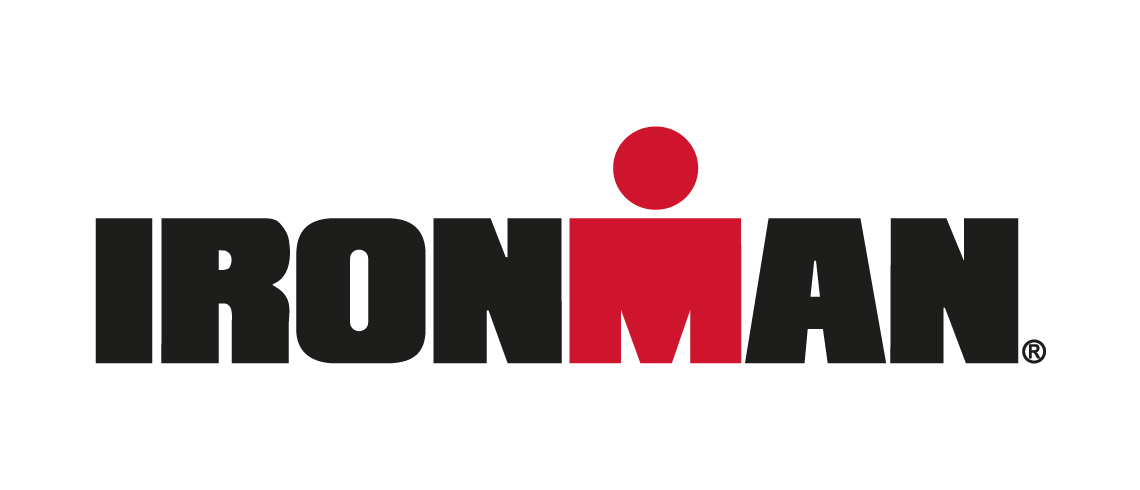 Heather McHugh is HCP's Manager of Client Services. Heather is a superstar both in and out of the office. Beyond handling day-to-day marketing initiatives for a broad range of clients in multiple industries, Heather has developed a passion for competing in triathlons and half marathons. Before discovering this avocation, Heather enjoyed playing soccer. After tearing her MCL, she decided she wanted to participate in a new hobby to stay active. In 2012, Heather ran a 5K race and was instantly hooked on the thrill of the experience. After participating in two half marathons in the Spring of 2016, she purchased a bike for fun. While buying her bike, Heather was convinced by the store owner to compete in a triathlon. It was there that the seed was planted, and the rest is history. We asked Heather to describe her experience and here were her responses:
How many races have you participated in over the years?
I have participated in too many races to count. Since 2016, I've done nine half marathons, one sprint triathlon, three Olympic distance triathlons, and three half Ironmans (70.3).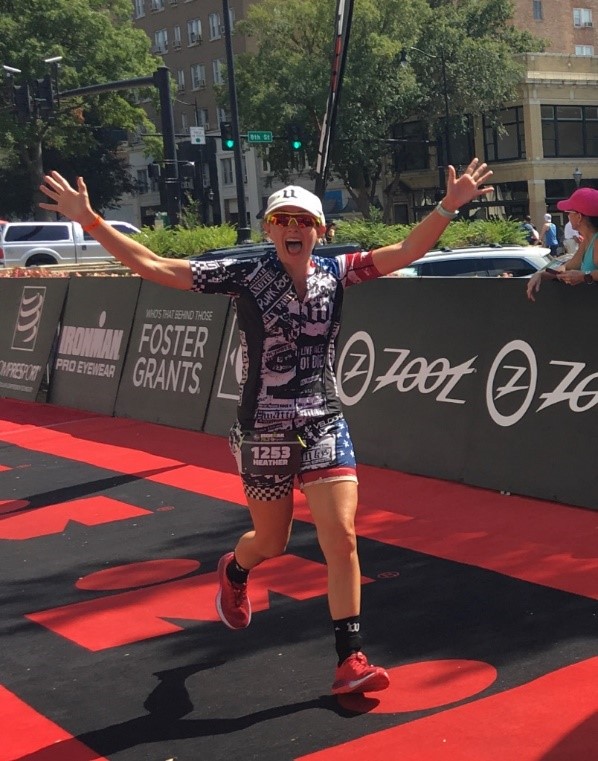 In the past, where are some places you have traveled to compete?
I've traveled to Cincinnati, OH for the Flying Pig Half Marathon, Augusta, GA for my first Ironman 70.3, Cleveland, OH for the Olympic distance triathlon national championship, and recently to Chattanooga, TN for my third Ironman 70.3. This year, I also participated in the Gate River Run 15K in Jacksonville, FL.
Where did the most recent race take place and how long was it?
My most recent race was Ironman 70.3 in Chattanooga. A 70.3 race consists of a 1.2-mile swim, 56-mile bike, 13.1-mile run, which together equals 70.3 miles.
What was your goal and how was the outcome for your most recent race?
My goal for Ironman 70.3 Chattanooga was to finish in under 5 hours 40 minutes. My previous best time was 5 hours 43 minutes in Augusta last year. My Chattanooga finish time was 5 hours 15 minutes, with personal best times on the bike and the run, as well as 25th place out of 200 in my age group, which I was super shocked and excited about.
What is the training for these events?
In a word—crazy. I spend between 10-15 hours each week training. I get up every weekday at 4:20 AM to either swim or strength train for an hour at the gym. I run and cycle three days per week after work. Weekends are when the long endurance sessions take place. A typical Saturday during the height of training is a three-hour bike ride, followed by a three to six mile run off the bike. Sunday, I then do a long run up to 14 miles. This is training for a half Ironman. Training for a full Ironman requires a little more time.
What's your inspiration?
Triathlons have the most amazing community of athletes from all walks of life. Everyone has different goals and stories. We all are just trying to better ourselves and make it across the finish line. There is a line in the Athlete Guide for these events that says "Athletes may run, walk, or crawl"—it's about showing up and doing everything you can to endure to the finish. My favorite quote is "Never limit your challenges. Challenge your limits." I am inspired by anyone brave enough to believe they can achieve something and then go after it with everything they've got.
What race is up next/ what goals do you have for the rest of the year?
My next race is a sprint distance on June 1st in Clermont, FL. My friends and I are contemplating doing Ironman 70.3 North Carolina in October as well. Our goal is to get "All World Athlete" status with Ironman this year. I am currently sitting in 12th place nationally among my age group, but that will change as races continue this year and I want to keep my standing! I'd like to be in the top 5% nationally among other female athletes my age. Down the line, I am starting to think about moving up to a full distance Ironman.
What's your favorite part of training/the actual race?
My favorite part of training would have to be eating afterwards! Actually, I have a strict diet during training; however, the night before a big race, I eat an entire pizza and have protein pancakes for dessert. That has worked well for me so far. Until it doesn't, I will be superstitious!
What advice would you have for athletes who are thinking of participating in one of these events?
My advice for other athletes would be to not let fear hold you back. The sense of accomplishment when you cross your first finish line is unlike anything else. I sobbed a half mile from my first 70.3 finish (got it together before the carpet though!) and ugly cried again at Chattanooga when I rounded the turn at mile 12.7 for the most unbelievable finish time I could have imagined. When the hard work pays off, there is no greater sense of pride and a feeling that you can do anything you put your mind to. As the Ironman motto goes "Anything is Possible."