HCP Presents Findings from First-Ever District Survey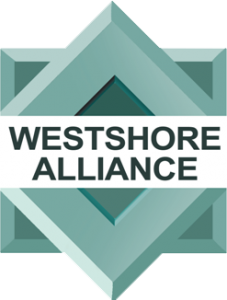 TAMPA, Fla. (May 10, 2018) Senior Research Director Sarah Lindemuth presented the findings from the district's baseline survey this week before an audience of close to 200 Westshore community leaders at the Westshore Alliance's 16th Annual Development Forum.
In fall of 2017, HCP was selected by the Westshore Alliance to conduct a baseline survey of the district's residents and workers. HCP's research team developed a series of questions to pose to a sampling of Westshore business owners, residents and community leaders to get a sense of challenges and opportunities. This feedback gave rise to the questions used in the subsequent district-wide online survey.
"The timing was right for Westshore to embark on a survey like this," said Lindemuth. "Since 2010, the district's resident population has grown more than 25% and the worker population by 35%. There is no end in sight with the Midtown development announced just last week. Given this magnitude of growth, it is important to keep a pulse on the community to ensure their needs continue to be met."
Respondents to the survey highlighted their appreciation of Westshore's location and the benefits it provides through access to the airport, highways, shopping, entertainment, residential offerings, major employers, etc. Biggest demands were for improved ingress/egress and in-district traffic circulation; these are challenges that plague those living, working and/or playing in the district. Additional requests were for development that takes greenspace into consideration, grocer access, improved walkability and connected bike paths/trails.
Additional Development Forum presenters provided retail, office, multifamily and hotel industry updates. "All signs point to continued growth and development in Westshore. We are pleased to have a benchmark for today as we look forward to the district's continued success," shared Ann Kulig, Westshore Alliance Executive Director.
For more information on the Westshore Alliance and access to access the Development Forum presentation please visit http://www.choosewestshore.com/2%20-%20SURVEY.pdf.