HCP Associates Delivers National "Power to be Different" Campaign for SUNZ Insurance Company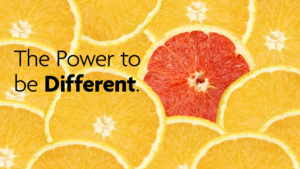 BRADENTON, Fla., (June 6, 2022) –HCP Associates recently launched a new multimedia ad campaign for longtime client SUNZ Insurance, a nationwide 'A-rated' insurance company that offers coverage to PEOs, staffing agencies, transportation companies, and large employers.  
 
HCP was initially engaged in 2005 when the company was founded to brand, position, and develop a go-to-market strategy in the Professional Employer Organization (PEO) market.  Since that time, the company has experienced significant growth, expanding throughout the US (United States), now serving Staffing and Large Employer Groups.  
 
HCP Associates Managing Partner Sean Coniglio said, "We thoroughly enjoy working with firms like SUNZ. They are just one of those clients that allow us to explore our ability to set the brand's positioning through creativity. And today, we are happy to announce that our new multimedia campaign debuts: The Power to be Different." 
 
SUNZ provides high deductible workers' compensation coverage utilizing its proprietary technology-driven platform which, year after year, continues to generate significantly better results for its clientele. It is this simple combination of expertise plus technology that SUNZ's clients continue to see unprecedented growth year over year. 
 
The marketing campaign will roll out nationwide at NAPEO's 2022 Annual Conference & Marketplace at the JW Marriott Desert Springs in Palm Springs, CA from September 12-14, 2022. For more information on SUNZ Insurance, please visit www.sunzinsurance.com.