Port Tampa Bay Honors Service Members at Military Appreciation Event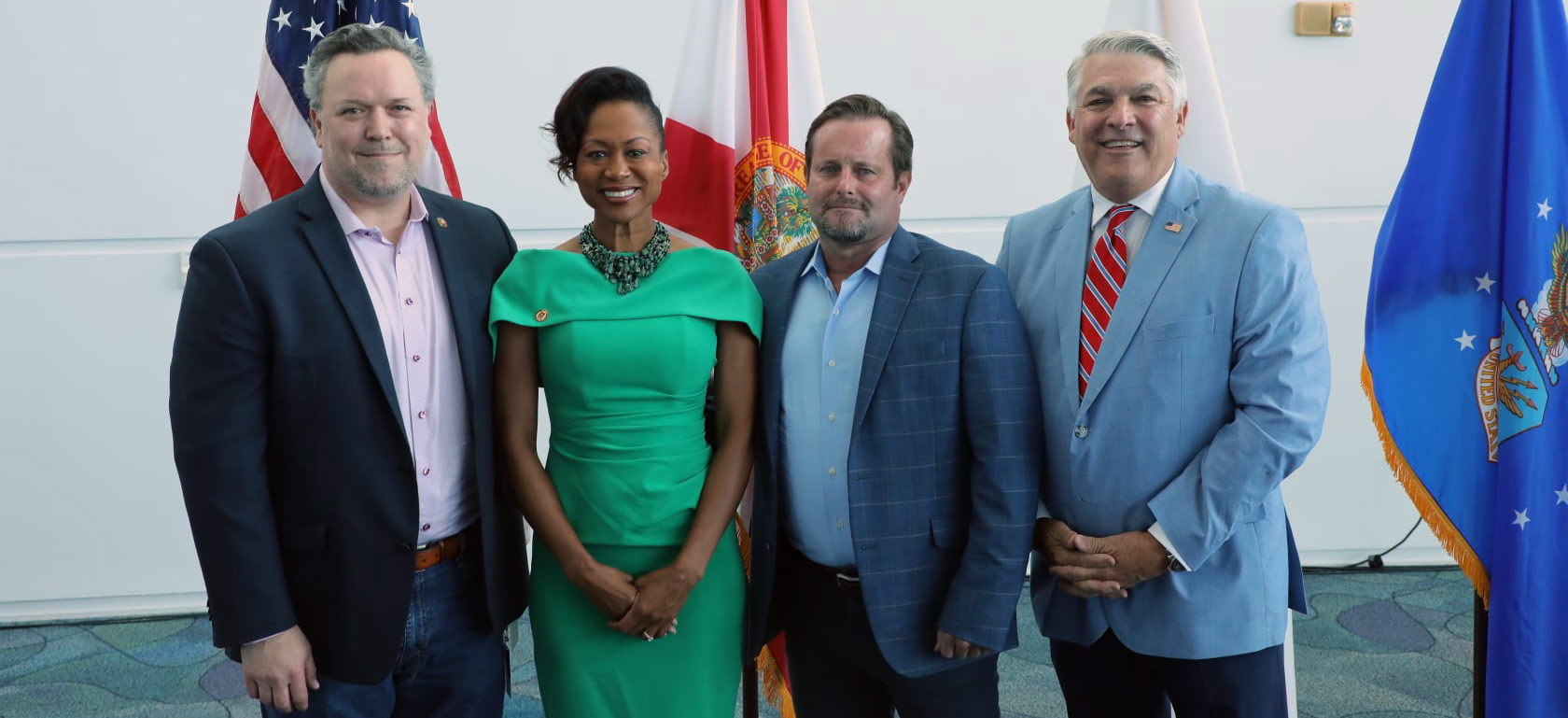 HCP Associates was thrilled to work closely with Port Tampa Bay management to coordinate and launch the Port's inaugural Military Appreciation Event on May 27, 2021. Port Tampa Bay employs more than 30 veterans on their staff and was pleased with the large turnout to honor, recognize and thank all the Port Tampa Bay veterans, guest veterans, and active service members for their service to our country. Pictured is Eric Polins, former US Marine and Managing Partner of HCP Associates; Former Army & Air Force Veteran Singer Maxine Reyes; Keynote Speaker Navy SEAL Commander Dan O'Shea; and Port Tampa Bay President and CEO Paul Anderson. The MacDill AFB Honor Guard presented the colors and the Superbowl Champions' Tampa Bay Buccaneers' COO Brian Ford made the Lombardi Trophy available for pictures.
The opportunity to thank every current and former member of the military during May's Military Appreciation Month was a special moment at the port. HCP Associates' own military veterans, Eric Polins and Rank Fowler, were among those in attendance.