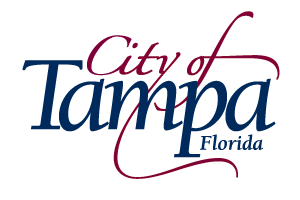 City of Tampa
Client: City of Tampa
Industry: Economic Development/Government
Challenge:
As part of its ongoing community engagement efforts, the City of Tampa sought to understand its residents' perceptions on a broad range of topics, including the Mayor's Transforming Tampa's Tomorrow (T3) initiative. The T3 initiative was created to address Tampa's issues and find solutions through advisory groups on several important topics: transportation, development services, workforce development, housing affordability, and sustainability & resilience. 
Solution:
HCP partnered with the City to create a baseline study and obtain statistically valid information that reflects the City's diverse demographics and neighborhoods through a survey. 
According to the 2019 US Census Bureau's American Community Survey, Tampa's population is 399,700 residents and is rapidly growing. In 2019, the City elected Jane Castor as Mayor. Following the first year of the administration, city officials decided to commission a study of Tampanians' needs and priorities. 
The baseline community priority study asked questions on residents' quality of life, their satisfaction with City Government, and questions regarding the initiatives above. In addition to shedding light on resident perspectives, the study's data and results provide the City with actionable insights.   
The telephonic survey gathered feedback from a sample that is representative of those living within the City of Tampa to ensure accurate and illustrative feedback. The results indicated that nearly nine in ten residents have trust and confidence in their local government and that nine in ten residents also would recommend the City as a place to live, to vacation, to retire, to raise children, and to work 
Residents feel positively about the City's services, their quality of life, and Tampa's leadership. The data illustrated a series of opportunities for the city of Tampa, with an emphasis on road conditions, bicyclist and pedestrian safety, and affordable housing. 
Future studies will allow for longitudinal analyses to understand how the City of Tampa has addressed these concerns as well as providing guidance for the City's budget process.